Capture Competitors' Digital Footprint With Automated Tracking
Make data overload and missing out on valuable intelligence a thing of the past with automated tracking. The WMC platform uses AI technology to monitor your competitor's every move online.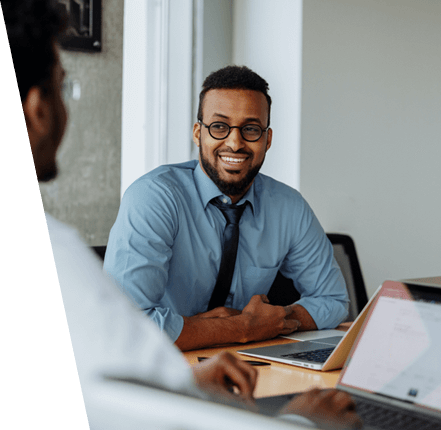 Eliminate Manual Tracking Forever

Never Miss Important Competitor Updates

Monitor Your Email Subscriptions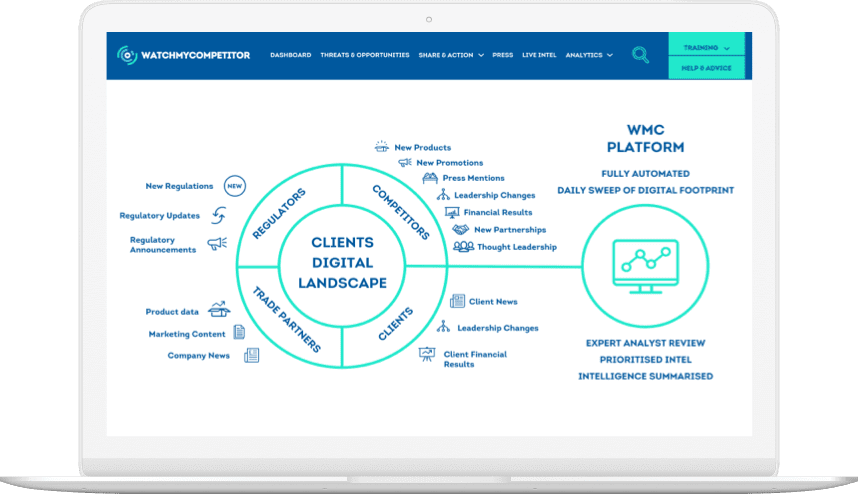 Why You Should Use Automated Tracking
Manually tracking your competitors is a slow and ineffective task, with key insights being regularly overlooked. Automated tracking of competitors, partners and regulators ensures all valuable data is monitored, captured and stored for your team to utilise.

Never Miss Important Competitor Updates
Every decision your competitors make has the potential to impact your revenue. By using automated tracking, you'll never miss an important update. From social to digital media, WMC's platform will capture the intelligence you need to protect and grow your company' revenue.

Build A Complete Picture of Competitors
Periodic research of competitors' websites and social media channels is not enough to fully understand their plans. WMC automatically tracks all publicly-available online channels and consolidates the data into a single analytics dashboard. This gives users a complete understanding of competitors.

Automated Tracking Of Email Subscriptions
WMC can track information that's released by competitors via email subscriptions, whether its newsletters or regulatory news services (RNS). WMC analyst insights function captures all relevant information from these sources. This provides you with an additional level of intelligence.
Get Started With Automated Tracking
1
Book a demo
See WatchMyCompetitor in action. We'll run a no-obligation demo of WMC, so you can visualise how it will work for your organisation.
2
Sign-up
Tell us your challenge, answer a few simple questions and leave our market analysts to set up your WMC dashboard.
3
Gain Your Advantage
Track your competitors in real-time. Access the most relevant, timely and actionable insights. Outsmart your competition.
See The Complete Competitor Intelligence Platform In Action.
Book a demo and see exactly how the WMC Competitor Intelligence platform can help you protect and grow revenue.
* required fields