Optimise Your Product Roadmaps With Competitive Intelligence
Use competitive intelligence to plan your product and feature roll-outs, product marketing and more. WatchMyCompetitor (WMC) is a fully-automated competitive intelligence tool that delivers timely insights and enable you to optimise your product roadmaps for success.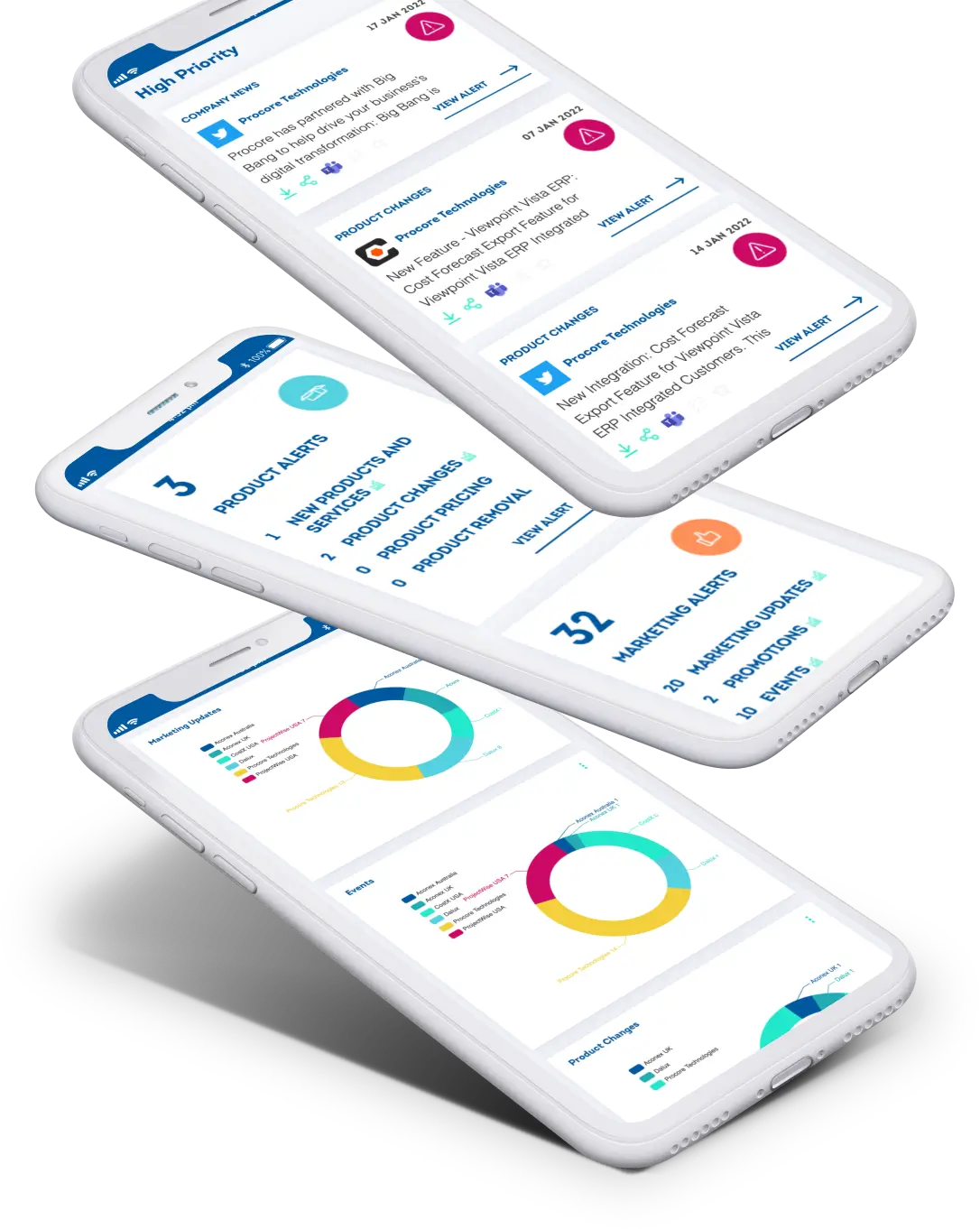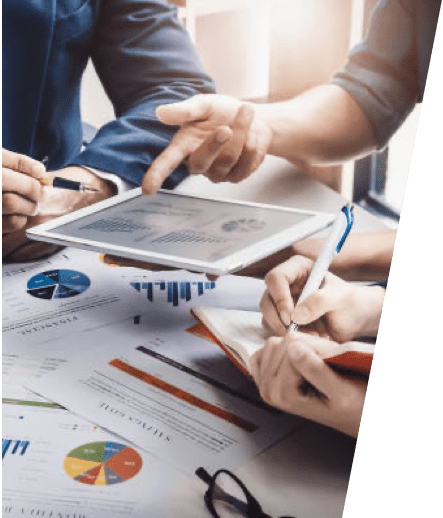 Competitive Intelligence And Product Roadmaps
A product roadmap forms part of your product strategy. It outlines your planned product activity, including product and feature roll-outs or updates. Competitive intelligence is the fastest way to learn about your competitors' product plans.
It tracks their digital footprint, identifying changes to products, messaging and other marketing tactics. By learning about these changes early, it gives you more time to adjust your own product roadmaps.
By learning about these changes early, it gives you more time to adapt and adjust your own product roadmaps. You can identify the best times of year to launch something new. The features that are proving a big success with consumers. Or even adapt your plans based on your competitors' successes and missteps.
The Product Development Life Cycle – When to Use WMC
WMC can be used throughout a product development lifestyle. It is a valuable tool for planning, assessing and evolving your product roadmaps and strategies.
It can help you answer key questions. For example, are we investing time and resources in the right updates, specification changes and new features? Are we releasing products and product changes at the right time? What upcoming changes in the market will affect our product roadmap and how?
Whether it's a specific goal you need to achieve – such as successfully launching a new product – or making adjustments to get or stay ahead in the market, WMC can provide the market intelligence you need to optimise the product development lifecycle.
Have automated intel delivered to your teams directly into their workflows.
Integrates with your workplace tools.
DISCOVER MORE
How WMC Can Support Your Product Team
Complete Market Intelligence And Tracking
Become the best-informed organisation in your industry. Track the competitor landscape like never before and gather a complete picture of product changes as they happen.
Meet Customer Expectations
Don't launch products and features hoping for success. Use market intelligence to understand what consumers want and make smart, informed decisions that lead to success.
Grow and Protect Your Revenue
Your competitors' product changes can have a direct impact on your sales. Understand their plans in real-time to take faster action and protect your market share.
Stay Ahead of the Competition
Gathering competitive intelligence works best when it's used on an ongoing basis. You can quickly respond and make improvements to your product roadmaps.
Have The Intelligence To Develop A Successful Product Roadmap
Book a free demo to find out more about WatchMyCompetitor and how it can support your product development
* required fields