Get Ahead With Real-Time Competitive Insights
WatchMyCompetitor (WMC) provides real-time competitive insights for your team. Make informed strategic decisions and gain an advantage over your closest competitors to protect and grow your company's revenue.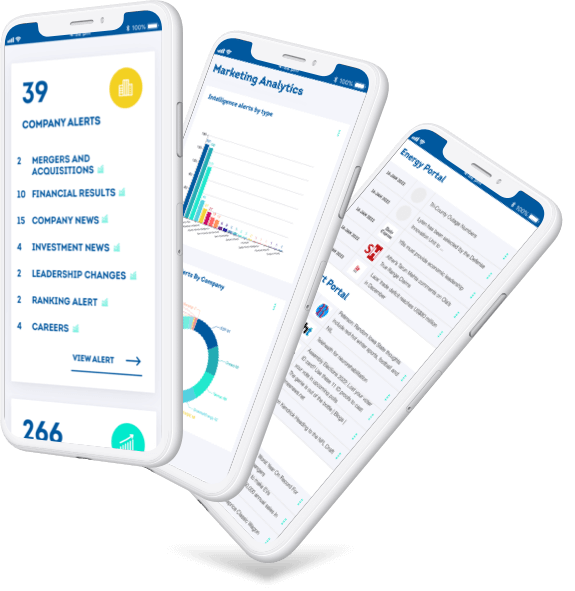 What is Competitive Insight?
Competitive insight refers to information about your competitors that has been gathered using competitor tracking software and analysed by market experts.
The outputs are actionable insights that can be used to help you make data-driven decisions across the business as well as validate and improve strategies relating to your products, services, marketing and sales.
Types Of Competitive Insights
Promotions
Competitor promotions can have a direct impact on your sales performance. Learning about them in real time will give you more time to respond and protect your market share.
Pricing
A clear picture of how competitors price their products and services or knowing when things change, can help you adjust your pricing strategies and gain an advantage.
Products & Services
From new launches to updates and innovations to withdrawals and declines, a full and up-to-date picture of the market can help you optimise your own product strategies.
Marketing & Brand
If a competitor changes its brand or messaging or publishes content on specific topics, it can help you understand market trends, revise your strategies and avoid losing ground.
Investments
Knowing whether a competitor has invested in a new technology or received investment to grow their operations can give you insight into their future plans and identify potential risks.
Company News
Personnel and structural changes – particularly involving senior members of your competitors' organisations – can highlight opportunities and threats that inform your plans.
Dominate Your
Competitive Market
Optimise your Team's Strategies
Avoid wasting time and energy on the wrong plans. Use competitive insights to focus your resources on areas of the market that will maximise revenue.
Identify Strengths And Weaknesses
Don't miss opportunities to pull away from competitors or close the gap. Your insights can inform how and where you need to invest to dominate the market.
Become An 'Intelligent' Business
Don't let competitors gain an advantage. Use competitive insights to become the most informed business in your industry and use it to grow your share of the market.
How Can WMC Help You Harness Competitive Insights
Improve Decision Making
No more guesswork. WMC provides real-time competitive insights about your biggest threats and opportunities. Have the right data to make informed decisions for their strategies.
Rapidly Share Intelligence
Don't rely on periodic reporting to share competitive insights. WMC integrates seamlessly with your existing CRMs, so that intelligence can be shared with ease.
Protect And Grow Revenue
Identify everything from competitor product news to new partnerships. Ensure your team can identify new trends, respond to potential threats and stay ahead of competitors.
Have automated intel delivered to your teams directly into their workflows.
Integrates with your workplace tools.
DISCOVER MORE
Competitive Insights FAQs
Want to Know More Using Gaining Competitive Insights?
Book a free demo to find out more about WatchMyCompetitor and how it can transform your team.
* required fields